Accueil Air Taxi - Présentation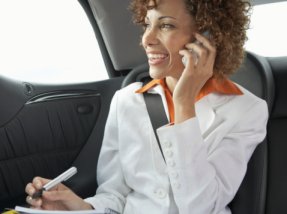 Accueil Air Taxi put all its experience in taxi transport at your
disposal to offer you an outstanding service.
Our vehicles afford all the newest technologies as regards to comfort
and safety (GPS, ABS, ESP, air conditioning, mobile phone and laptop
computer connections...)
In order to maintain an up-market delivery of service, we only make
transport from and to Lyon St Exupery Airport (ex Satolas).
Ski Stations
Faced with the increasing demand in transport to ski resorts, Accueil
Air Taxi put also at your disposal a dedicated service. Our services and
vehicles are appropriate for montain roads transport and we offer, for
example, gratuitousness for waiting time during temporary halts along
the journey!"
Packages transport
Accueil Air taxi offers you also to quickly and safely transport you packages (satellite guiding system, and live time monitoring by phone).